GET YOUR ENERGY BACK and activate what's inside you!

Connect with your natural self and trust your perception.
Feel more yourself again and make the right decisions.
For more energy and focus to implement ideas, visions and projects.
For an invigorating, healthy everyday life.
For everything that is close to your heart.

For a world with carefree moments, so that more and more sparks of light are visible, even when it is dark.
ADVANCE NOTICE – NEW PUBLICATION
THE MAGIC IN YOUR HEART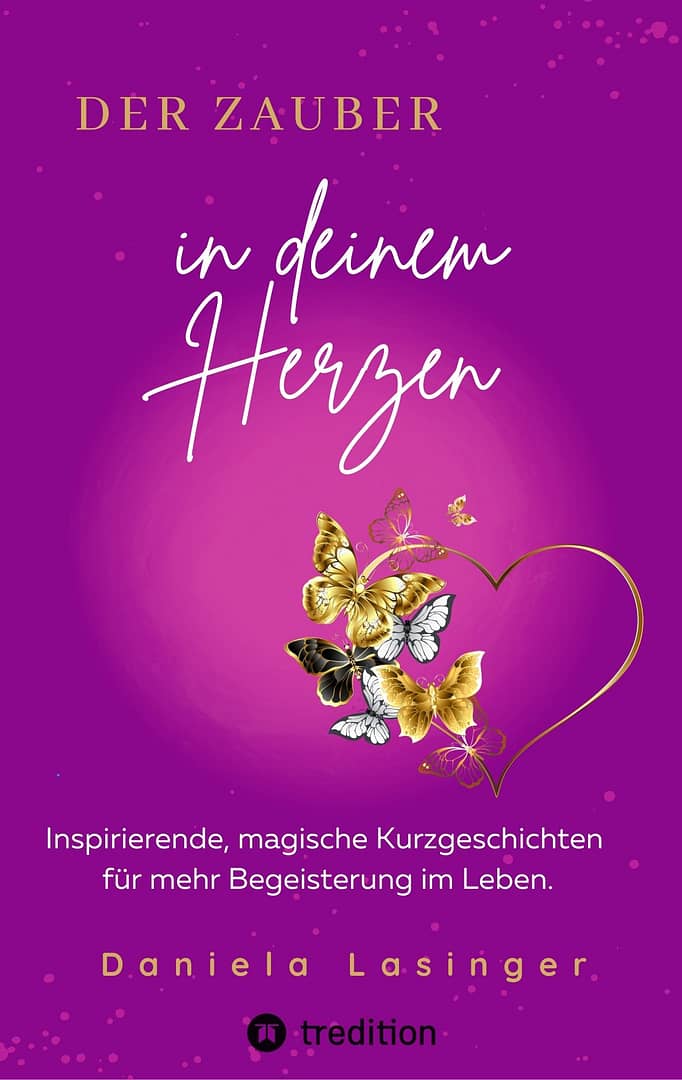 Subscribe to the NEWSLETTER and get the introductory price!

Sign up with your e-mail address and you will be automatically informed as soon as the booklet is published – get your discounted introductory price & more inspiration.

Let's carry more sparks of light into the world together.

FOR A WORLD WITH MORE INSPIRING MOMENTS, SO THAT MORE AND MORE SMALL SPARKS OF LIGHT ARE VISIBLE EVEN IN DARK TIMES.

For you and for all the people you care about, for all the things you want to see. For all the paths you want to take.

The magic of carefree moments
The book is about bringing the magic of inspiring moments back into the everyday lives of adults. For all those who want more joy and carefree moments in their lives instead of just functioning and waiting for that one big "experience".

With inspiring, fabulous short stories, sensitive, clairsentient, sensitive, empathic beings who love nature and animals are supported in discovering belief patterns, environments and habits that prevent them from enjoying life and being in their full natural energy.

The seven short stories in the book are an invitation to readers to do what they want to do, to connect with their powerful nature and senses and to find something in the ordinary, in all the things we take for granted, that makes you blossom and gives you joy, strength and confidence.

So that we do not lose confidence forever in challenging times, but find and spread more and more sparks of light, large and small, that shine for us in the dark.